All vacation rental inquiries require a timely response but you may never ever hear from the inquirer again. Up to 80 percent of your email responses may be completely wasted time. Automate and only deal with likely renters!

Calendars are automatically checked, any additional fees are determined, sophisticated rental quotes are created and then a response automatically zips away.
1
3
4
0
replies served in 2018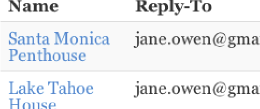 Choose whether you want to have a reply sent directly and be bcc'ed, or receive an automatic reply to forward yourself.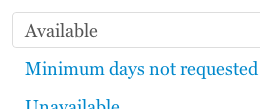 Create a template for your preferred responses and have fields automatically put in by the responder.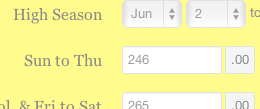 High season or low season, taxes, cleaning fees, deposits, weekday rates, weekly rates... we cater for them all.

Want a feel for inquiry interest in a property? See how many inquiries each property received over the last month.